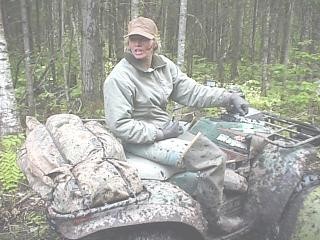 Welcome to The Quadovator's Workshop at Quadovator.com Custom innovations for the serious ATV enthusiast

We ride big-bore utes and we RIDE HARD. If you savor the challenges of chewing your way through gooey mud, climbing technical rock-strewn trails and doing water wheelies through the soup on a modified utility 4x4 ATV you'll like what you see here.
Our own Quadovator product line currently specializes in performance accessories and modifications that make Polaris™ trail machines as comfortable and capable as they can be, but we are a CUSTOM shop so we'll happily work with requests for just about any make machine. We are also an authorized dealer for the finest brand lines of Tires, Wheels, Lift Kits, Winches, Brakes, Filters, Batteries and more.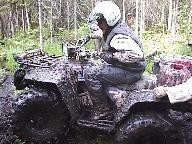 We're pleased to offer ATV parts and accessories by mail order worldwide from our customizing shop near Portage, Wisconsin.

Please feel free to call us toll free at 608-695-3944 or email us an for a current quote or more information on any of the products or services we offer.
Subscribers to our mailing list get the first look at reviews of everything from Fuel Containers to Winch Ropes and Trail Tips for comfortable seasonal riding and trail camping. Reviews are contributed by our own staff and our customers. We also have occasional specials on one of a kind products, closeouts, or slightly used items you may be able to get exceptional deals on.